Cabernet Sauvignon 2021 limited edition
About wine
The wine has aromas of black currant, wild berries, cigarette tobacco leather. The taste is berry, with a pleasant and long aftertaste.
Degustation notes
Color: dark ruby
Food: grilled meat, red meat dishes, pork, red jerky
Serving temperature, ° С: 16-18
Manufacturing features
Maceration on the muscle for 3 days. Fermentation at 24 °C for 12 days. Fermentation of of malic acid by inoculation of bacteria in the middle of fermentation. Duration of malic acid fermentation fermentation lasts 24 days (12 days after the end of the primary fermentation).
Technical information
Volume, l: 0,75
Grapes: Cabernet Sauvignon
Region: Ukraine
Alcohol, % vol.: 14,0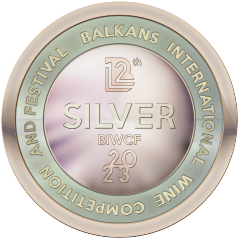 2023